Synthesize and Applications of Phosphoric acid
Nov 13,2019
Phosphoric acid (H3PO4, also known as orthophosphoric acid or phosphoric (V) acid) is a mineral inorganic acid. Orthophosphoric acid refers to phosphoric acid in which the prefix ortho is used to distinguish the acid from related phosphoric acids, called polyphosphoric acids. Orthophosphoric acid, when pure, is a solid at room temperature and pressure. The most common source of phosphoric acid is an 85% aqueous solution that is colorless and nonvolatile but is sufficiently acidic to be corrosive. Because of the high percentage of phosphoric acid in this reagent, at least some of the orthophosphoric acid is condensed into polyphosphoric acids. For the sake of labeling and simplicity, the 85% represents the acid as if it was all orthophosphoric acid. Dilute aqueous solutions of phosphoric acid exist in the orthoform.
Synthesize
Phosphoric acid (H3PO4) can be manufactured using either a thermal or a wet process. However, the majority of phosphoric acid is produced using the wet-process method. Wet-process phosphoric acid is used for fertilizer production. Thermal process phosphoric acid is commonly used in the manufacture of high-grade chemicals, which require a much higher purity. The production of wet-process phosphoric acid generates a considerable quantity of acidic cooling water with high concentrations of phosphorus and fluoride. This excess water is collected in cooling ponds that are used to temporarily store excess precipitation for subsequent evaporation and to allow recirculation of the process water to the plant for reuse.
In the wet process, phosphoric acid is produced by reacting sulfuric acid (H2SO4) with naturally occurring phosphate rock. The phosphate rock is dried, crushed, and then continuously fed into the reactor along with sulfuric acid. The reaction combines calcium from the phosphate rock with sulfate, forming calcium sulfate (gypsum, CaSO4), which is separated from the reaction solution by filtration. Some facilities generally use a dihydrate process that produces gypsum in the form of calcium sulfate with two molecules of water (calcium sulfate dihydrate, CaSO4·2H2O). Other facilities may use a hemihydrate process that produces calcium sulfate with the equivalent of a half molecule of water per molecular of calcium sulfate (2CaSO4·H2O). The one-step hemihydrate process has the advantage of producing wet-process phosphoric acid with a higher concentration of phosphorus pentoxide (P2O5) and less impurities than the dihydrate process.
Applications
Food-grade phosphoric acid (additive E338) is used to acidify foods and beverages such as various colas and jams, providing a tangy or sour taste. Soft drinks containing phosphoric acid, which would include Coca-Cola, are sometimes called phosphate sodas or phosphates. Phosphoric acid in soft drinks has the potential to cause dental erosion.Phosphoric acid also has the potential to contribute to the formation of kidney stones, especially in those who have had kidney stones previously.
Specific applications of phosphoric acid include:
In anti-rust treatment by phosphate conversion coating or passivation
As an external standard for phosphorus-31 nuclear magnetic resonance.
In phosphoric acid fuel cells.
In activated carbon production.
In compound semiconductor processing, to etch Indium gallium arsenide selectively with respect to indium phosphide.
In microfabrication to etch silicon nitride selectively with respect to silicon dioxide.
As a pH adjuster in cosmetics and skin-care products.
As a sanitizing agent in the dairy, food, and brewing industries.
Phosphoric acid
7664-38-2
See also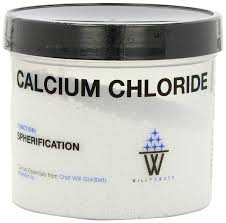 Health Hazard of Calcium chloride
Nov 13, 2019
Applications of 2,2,2-Trifluoroethanol
Nov 13, 2019
Lastest Price from Phosphoric acid manufacturers
Phosphoric acid
US $13.00
/Kg/Drum
2021-10-20
CAS:

7664-38-2

Min. Order:

1Kg/Drum

Purity:

99%

Supply Ability:

1000kg/month
Phosphoric acid 85% CAS 7664 38 2

US $10.00
/KG
2021-10-20
CAS:

7664-38-2

Min. Order:

100g

Purity:

99%

Supply Ability:

500MT/Month