The Benefits of Dihexa
Nov 25,2022
Dihexa is known as N-hexanoic-Tyr-Ile-(6) aminohexanoic amide, is an oligopeptide drug derived from angiotensin IV that binds with high affinity to hepatocyte growth factor (HGF) and potentiates its activity at its receptor, c-Met.
Dihexa is a nootropic drug (also known as a cognitive enhancer) that's designed to help enhance certain cognitive functions, improve mental stamina, and boost both short-term and long-term memory capacity.
Dihexa is a peptide variant derived from angiotensin IV which has been found to potently improve cognitive function in animal models of diseases such as Alzheimer's. Angiotensin IV is a derivative of the potent vasoconstrictor angiotensin II and has been shown to enhance the acquisition, consolidation, and recall of learning and memory in animal models when administered centrally or peripherally.
In addition to improving memory and alertness, piracetam has also been shown to help heal damaged areas of the brain. For example, piracetam was able to reduce the accumulation of lipofuscin in rat brains. In an assay of neurotrophic activity, Dihexa was found to be seven orders of magnitude more potent than BDNF. It could perhaps help in the repair of the brain and nerves in neurological diseases.
);
Dihexa
1401708-83-5
See also
Asymmetric Silane Reductions
Nov 25, 2022
The Uses of Dimethyl phthalate
Nov 25, 2022
Lastest Price from Dihexa manufacturers
Dihexa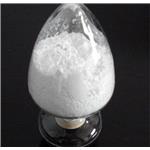 US $9.90
/g
2023-10-03
CAS:

1401708-83-5

Min. Order:

1g

Purity:

99%

Supply Ability:

100kg
Dihexa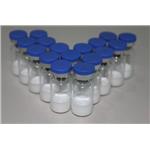 US $80.00
/g
2023-09-27
CAS:

1401708-83-5

Min. Order:

1g

Purity:

98%

Supply Ability:

5kg/month