What is 4-Morpholineethanesulfonic acid (MES)?
Jan 10,2020
4-Morpholineethanesulfonic acid (MES) is the common name for the compound 2-(N-morpholino) ethanesulfonic acid. Its chemical structure contains a morpholine ring. It has a molecular weight of 195.2 and the chemical formula is C6H13NO4S [1].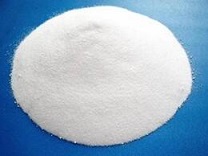 4-Morpholineethanesulfonic acid (MES) is one of the good′s buffers, and the most extensively application is biological buffers. MES is a zwitterionic N-substituted aminosulfonic acid with a morpholinic ring and it does not form complexes with the majority of the metals used in environmental and biological studies. It is easily soluble in water and has a minimum lipid solubility, making it impermeable to membranes. MES has been also used as a component of the elution buffer used to elute plasma from α2-macroglobulin affinity column. It has been used as an activation buffer during antibody conjugation to microparticles and it has been used in the functionalization of microchannels during the creation of microfluidic-integrated surface plasmon resonance (SPR) platform for pathogen detection [2].

In biological experiments, 4-Morpholineethanesulfonic acid (MES) is an important PH stabilizing agent, usually selecting the appropriate weak acid and its conjugate base to obtain a suitable pH. Most of the biological reactions occur under neutral conditions, and the general pH is between 6 and 8, and the buffer is required to be between 6 and 8. It is also required that the acid-base form of the buffer does not chelate with some metal ions [3]. Generally, MES is active in the pH range 5.5-6.7 with a pKa of 6.10 at 25°C. MES is not absorbed through cell membranes, and it is essentially transparent to UV light. Furthermore, MES is used as a running buffer for resolving very small proteins on BIS-TRIS gels, also used in cation-exchange chromatography and as a biological buffer in plant cell cultures. MES solutions can be prepared to the desired pH by titrating the free acid with sodium hydroxide.
Additionally, 4-Morpholineethanesulfonic acid (MES) weakly binds Cu, Mg, Mn, Ni and Cu (II) but strongly binds Fe (III). MES stabilizes BSA very well, and it is also useful as a non-coordinating buffer in chemistry involving metal ions, as many common buffers (e.g. phosphate and acetate) readily form coordination complexes [4].
References
[1]https://en.wikipedia.org/wiki/MES_(buffer)
[2]https://www.sigmaaldrich.com/catalog/product/sigma/m3671?lang=en&region=US&cm_sp=Insite-_-prodRecCold_xviews-_-prodRecCold10-5
[3]https://www.alibaba.com/product-detail/Biological-buffers-4-Morpholineethanesulfonic-acid-cas_60615969216.html
[4]https://www.sigmaaldrich.com/life-science/core-bioreagents/biological-buffers/mes-specification.html
4-Morpholineethanesulfonic acid
4432-31-9
See also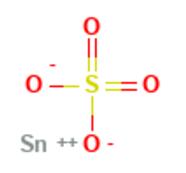 What is Stannous Sulfate?
Feb 18, 2020
What is Salicylaldoxime?
Jan 14, 2020
Lastest Price from 4-Morpholineethanesulfonic acid manufacturers
4-Morpholineethanesulfonic acid 4432-31-9

US $7.85
/KG
2020-05-17
CAS:

4432-31-9

Min. Order:

1KG

Purity:

99.50% IN STOCK

Supply Ability:

900 MT per month
4432-31-9 4-Morpholineethanesulfonic acid MES

US $12.55
/KG
2020-05-17
CAS:

4432-31-9

Min. Order:

1KG

Purity:

99.50% IN STOCK

Supply Ability:

750 MT per month