Introduction of D-glucose
Jan 17,2022
General description
Anhydrous Dextrose is the anhydrous form of D-glucose, a natural monosaccharide and carbohydrate. Dextrose serves to replenish lost nutrients and electrolytes. The agent provides metabolic energy and is the primary ingredient in oral rehydration salts (ORS) and is used in intravenous (IV) fluids to provide nutrients to patients under intensive care who are unable to receive them by the oral route. Solutions containing dextrose restore blood glucose levels and provide calories and may aid in minimizing liver glycogen depletion and exerts a protein-sparing action. Dextrose anhydrous also plays a role in the production of proteins and in lipid metabolism. Watery odorless colorless liquid. Denser than water and soluble in water. Hence sinks in and mixes with water. (USCG, 1999) Aldehydo-D-glucose is the open chain form of D-glucose. It is a D-glucose and an aldehydo-glucose. It is an enantiomer of an aldehydo-L-glucose.
Application and pharmacology
gluconate has a wide range of applications in the food, construction industrial and texture dyeing sectors. Currently there is an increasing demand for sodium gluconate in the markets.The human body needs continuous and stable glucose supply for maintaining its biological functions. Stable glucose supply comes from the homeostatic regulation of the blood glucose level, which is controlled by various glucose consuming or producing organs. Therefore, it is important to understand the whole-body glucose regulation mechanism. Despite these shortcomings, whole-body glucose regulation models are generally useful for understanding glucose homeostasis. In particular, they have raised the possibility of predicting blood glucose changes under insulin secretion defects or insulin resistance, which could generate the elevation of blood glucose or abnormal oscillation patterns of plasma glucose and insulin. Besides this, it is possible to consider the case of anorexia or obesity, with the assumption that the amount of glucose stored in the body is determined by the liver glucose production rate and the peripheral glucose utilization rate. The anorexia and obesity correspond to the zero glucose input and excessive glucose input, respectively. In the case of anorexia, aiming to maintain the proper blood glucose level, the liver glucose production rate rises while the glucose utilization rate of peripheral tissues diminishes. Subsequently, the amount of glucose stored in the body should reduce, so that the body becomes thin. At excessive. glucose input rates, on the other hand, the increase in peripheral tissue glucose utilization raises the amount of glucose stored in the body; in this way, the process of obesity could be described by the whole-body glucose regulation model. Accordingly, with the shortcomings improved, the approach based on modeling is very promising and expected to be beneficial to diabetic patients.[1,2]
Synthesis
With the enhancement of people's health awareness and the change of health concept, crystalline fructose has become a world recognized health food. Because of the high purity and crystallization characteristics of crystalline fructose, efficient separation and purification technology and stable crystallization technology become the key and difficult points of its industrial production. This focuses on the current situation of isomerization, separation and purification and crystallization technology in the production of crystalline fructose. Production of sodium glubonate by enzyme biocatalysis has attracted great attention due to its relatively low cost and perceived environmental benefits. To further cut the cost, it is important to reuse the enzyme catalyst. In this study. the effect of different enzyme immobilization methods on the GOD and CAT and the parameters affecting sodium gluconate production efficiency were investigated.[3]
1.aqueous phase cooling crystallization has the advantages of low cost, low pollution and simple operation, the cooling temperature, cooling rate and solution supersaturation must be controlled at the same time to avoid spontaneous nucleation and affect the quality of products. Crystallization in aqueous phase often takes more than 50 h, and the yield of this method is low due to the high solubility of fructose in aqueous solution.
2.organic phase crystallization organic phase crystallization method commonly used organic solvents include methanol, ethanol, isopropanol, etc. organic solvents can significantly reduce the viscosity of fructose syrup, accelerate crystal growth, shorten crystallization time and improve crystallization rate. Because ethanol is volatile and conducive to subsequent separation, ethanol is generally used. However, this method requires a lot of organic solvents, which increases the production cost and the risk of production. The most fatal problem is that the addition of organic solvent will cause spontaneous crystal nucleation. This key technical problem makes the industrialization process of fructose production by organic solvent crystallization stagnate.
3.In industrial production, glucose is prepared from starch contained in corn and potato. The past production method was to hydrolyze the starch contained in corn and potato with dilute hydrochloric acid of 0.25% ~ 0.5% concentration at 100 ℃ to produce an aqueous solution of glucose. After concentration, glucose crystals can be obtained.
Figure1 the different synthesis routes of glucose[4]
History
In 1747, the German chemist s. marggraf isolated glucose for the first time in Berlin [2], and published this process in the chemical experiment of refining sucrose from several plants produced in Germany [3] in 1749. It was written on page 90: "wet the dry grapes with a small amount of water, soften them, press the extruded juice, and after purification and concentration, Got a sugar. The sugar magrav found was glucose. However, glucose was not named until 1838. Its English name is derived from the French name glucose. It was first created by the French professor Eug è ne Melchior P é ligot (1811-1890). It comes from the German gleukos - unfermented sweet fruit wine. The prefix Gluc - comes from the German glykys, which means sweet, and the suffix ose indicates its chemical classification, Point out that it is a carbohydrate. In the same year, four French scientists, Louis Jacques th é nard, Joseph Louis gay lussac, Jean Baptiste Biot and Jean Baptiste andredumas, jointly published a review of Mr. peligo's academic papers, The 109 page, entitled "study on the chemical properties of nature and sugar", reads: "those substances that come from grapes, starch, honey, and even cause diabetes have the same constitution and properties, and named this single substance glucose. Due to the important position of glucose in organisms, understanding its chemical composition and structure has become an important topic of organic chemistry in the 19th century. In 1884, Emil Fischer began to study sugars. There were only four kinds of monosaccharides known at that time: two kinds of hexuronose (glucose and galactose) and two kinds of hexose (fructose and sorbose), which had the same molecular formula C6H12O6. H. I khani, a chemist at the University of Munich, preliminarily proved that glucose and galactose were linear pentahydroxyaldehydes, and fructose and sorbose were linear pentahydroxyketones.
Reference
1.Sakata I., Park W. & Walker A. K. et al., "Glucose-mediated control of ghrelin release from primary cultures of gastric mucosal cells," American Journal of Physiology-Endocrinology and Metabolism, Vol.302, No.10(2012), pp.E1300-E1310.
2.Kang H., Han K. & Choi M., "Mathematical model for glucose regulation in the whole-body system," Islets, Vol.4, No.2(2014), pp.84-93.
3.He Yulan: Study on the production of sodium gluconate by immobilized enzyme: Tianjin University of science and technology, 2015。
4.Junwei F., Shixin L. & Lanlan D., "Analysis on the Actuality of Key Technology of Crystalline Fructose Production," Modern Food, Vol., No.15(2021), pp.21-24, 29.
D(+)-Glucose
50-99-7
See also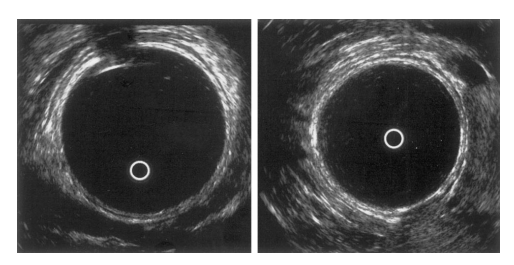 The property and application of dimethicone
Jan 17, 2022
Lastest Price from D(+)-Glucose manufacturers
D(+)-Glucose

US $120.00
/ASSAYS
2022-04-02
CAS:

50-99-7

Min. Order:

10g

Purity:

>99%

Supply Ability:

500kg/month
D(+)-Glucose

US $10.00-100.00
/KG
2022-03-17
CAS:

50-99-7

Min. Order:

0.5KG

Purity:

>99%

Supply Ability:

20tons