Potassium Phosphate in Food
Nov 28,2022
Potassium phosphate helps stabilize, thicken and maintain the pH (acidity or alkalinity) and moisture in processed foods, according to the joint Food and Agriculture Organization of the United Nations (FAO) and the World Health Organization (WHO) expert committee on food additives. It also prevents fats from settling out of foods over time, which makes their texture and appearance more appealing.

Phosphates are obtained from naturally occurring phosphate rock. Potassium phosphate is commercially derived from the neutralization of phosphoric acid with potassium hydroxide or potassium carbonate.
Why is potassium phosphate added to food?
Potassium phosphate is used as a pH control agent in milk products, as a nutrient supplement, sequestrant and emulsifier, a malting or fermentation aid, and a stabilizer and thickener.
Is potassium phosphate safe in food?
Potassium phosphate consists of the dietary minerals potassium and phosphorus in the form of phosphate. The U.S. Food and Drug Administration (FDA) categorizes potassium phosphate as "commonly recognized as safe" (GRAS) as a food additive.
What does potassium phosphate do for our body?
Potassium phosphate is used to treat or prevent hypophosphatemia (low blood levels of phosphorus). Potassium phosphate is occasionally added to intravenous (IV) fluids given to people who cannot eat or drink anything. Potassium phosphate may also be used for purposes not listed in this medication guide.
Who should not take potassium phosphate?
You should not use potassium phosphate if you have:
elevated levels of potassium in your blood (hyperkalemia);
low levels of calcium in your blood (hypocalcemia);
or, extreme levels of phosphorus in your blood (hyperphosphatemia).
);
Potassium Phosphate Monobasic
7778-77-0
Related articles And Qustion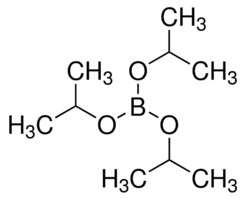 What is potassium phosphate?
Nov 15, 2019
See also
D-Glucose VS L-Glucose
Nov 25, 2022
Dimethyl Carbonate: Production and Hazards
Nov 28, 2022
Lastest Price from Potassium Phosphate Monobasic manufacturers
Monopotassium phosphate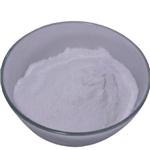 US $100.00
/kg
2023-09-07
CAS:

7778-77-0

Min. Order:

1kg

Purity:

99%

Supply Ability:

500t/month
MONOPOTASSIUM PHOSPHATE
US $0.00
/kg
2023-08-28
CAS:

7778-77-0

Min. Order:

25000kg

Purity:

98MIN

Supply Ability:

100000