Locust Bean Gum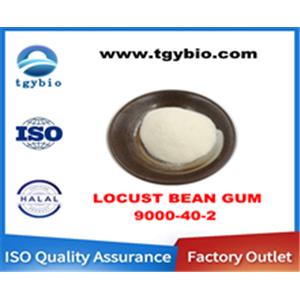 US $ 44.0000 / 25kg
Min. Order:

1kg

Purity:

99%

Cas No:

Supply Ability:

20 tons
Product Details
Overview
Product Name:

Locust Bean Gum

CAS No:

9000-40-2

EC-No.:

232-541-5

Min. Order:

1kg

Purity:

99%

Supply Ability:

20 tons

Release date:

2022/04/25
Product Advantage
Locust bean gum is a natural product, which is generally used to replace xihuangqi gum or several other similar gums. Locust bean gum slurry is slightly sticky than xihuangqi gum slurry. It is prepared by boiling locust bean gum powder in water at the ratio of 1.0 ~ 1.5%.
As a tackifier, locust bean gum is said to be five times as effective as starch and twice as effective as xihuangqi gum. Croton gum is also used as a tablet adhesive and is approved for oral controlled release systems in the United States and Europe. Croton gum is widely used as adhesive, tackifier and stabilizer in cosmetics and food industry. The concentration applied in food is 0.15 ~ 0.75%.
Company Profile
Introduction
XI'AN TIAN GUANGYUAN BIOTECH CO., LTD. It located in Xi'an Hi-tech Industrial Development Zone, is a professional engaged in API and Chemicals, bio-chemical raw materials research and development, production and sale of high-tech technology enterprises.Since the planning and design since 2009, the company established its own independent R & D team, and with the local colleges and universities and research institutions have close relations of cooperationIn strict accordance with the GMP standard requirements of production safety, the company is committed to maintaining the natural nature of raw materials, raw materials to reduce heavy metals and pesticide residues and other issues. Force in the pursuit of providing customers with reliable quality of innovative products and services. XI'AN TIANGUANGYUAN BIOTECH CO., LTD. focus on meeting customer needs. To the rapid development of new products, stable product quality and high technology sustained and stable technical support to win the global customer recognition, the company's products are exported to the United States, Europe, Japan, Australia, Africa and other places
Audit supplier:
Country:

China

CB index:

58

Mobile:

+86-18829239519

Address:

I-City unit 3, South of Tangyan Road, Hi-Tech Industrial Zone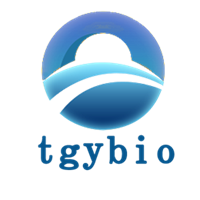 XI'AN TIANGUANGYUAN BIOTECH CO., LTD.