Lidocaine hydrochloride;lidocaine HCL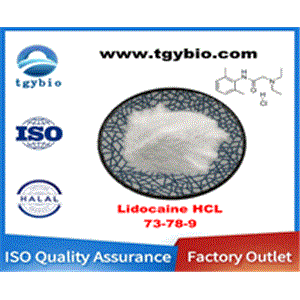 US $ 45.0000 / 25kg
Min. Order:

1kg

Purity:

99%

Cas No:

Supply Ability:

10 tons
Product Details
Overview
Product Name:

Lidocaine hydrochloride;lidocaine HCL

CAS No:

73-78-9

EC-No.:

200-803-8

Min. Order:

1kg

Purity:

99%

Supply Ability:

10 tons

Release date:

2022/04/26
Product Advantage
White crystal, odorless, slightly bitter and numb. Very soluble in water, ethanol and organic solvents, but insoluble in ether. The aqueous solution does not decompose under the condition of acid and alkali, and rarely deteriorates after repeated high-pressure sterilization.
Lidocaine hydrochloride has the characteristics of strong penetration, strong dispersion and fast onset. The anesthetic efficiency is twice that of procaine, and the toxicity is 1. The anesthetic effect can appear 5 minutes after administration. The anesthetic effect can last for 1 ~ 1.5 hours, 50% longer than procaine. After absorption, it can inhibit the central nervous system, inhibit ventricular autonomy and shorten refractory period. It can be used to control ventricular tachycardia and treat arrhythmia symptoms such as ventricular premature beat, ventricular tachycardia and ventricular fibrillation. It is effective for heart diseases or arrhythmias caused by cardiac glycosides, but not for supraventricular tachycardia. This product has the advantages of fast action, short duration and no oral toxicity.
Company Profile
Introduction
XI'AN TIAN GUANGYUAN BIOTECH CO., LTD. It located in Xi'an Hi-tech Industrial Development Zone, is a professional engaged in API and Chemicals, bio-chemical raw materials research and development, production and sale of high-tech technology enterprises.Since the planning and design since 2009, the company established its own independent R & D team, and with the local colleges and universities and research institutions have close relations of cooperationIn strict accordance with the GMP standard requirements of production safety, the company is committed to maintaining the natural nature of raw materials, raw materials to reduce heavy metals and pesticide residues and other issues. Force in the pursuit of providing customers with reliable quality of innovative products and services. XI'AN TIANGUANGYUAN BIOTECH CO., LTD. focus on meeting customer needs. To the rapid development of new products, stable product quality and high technology sustained and stable technical support to win the global customer recognition, the company's products are exported to the United States, Europe, Japan, Australia, Africa and other places
Audit supplier:
Country:

China

CB index:

58

Mobile:

+86-18829239519

Address:

I-City unit 3, South of Tangyan Road, Hi-Tech Industrial Zone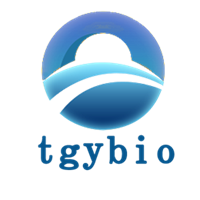 XI'AN TIANGUANGYUAN BIOTECH CO., LTD.