The reactant role of 1-Chloro-3,5-di-O-toluoyl-2-deoxy-D-ribofuranose in organic synthesis
Oct 24,2019
1-Chloro-3,5-di-O-toluoyl-2-deoxy-D-ribofuranose is a versatile carbohydrate derivative universally used as intermediate in organic synthesis. There are two cases to see clearly how to make it work as reagent in organic synthesis.
The professors in Tohoku University have synthesized with 1-Chloro-3,5-di-O-toluoyl-2-deoxy-D-ribofuranose acting as intermediate to synthesis the phosphoramidite, the novel base flip-inducing nucleic acids, which could be photo-crosslinked for special application.

Scheme 1 Synthesis of Phosphoramidite
3-bromo-5-methyl-2-pyridone was dissolved in CH3CN first, then N,O-bis(trimethylsilyl)acetamide (BSA) was added in for mixing. Stirred the mixture at room temperature for 30min, then added CH3CN and 2-deoxy-3,5-di-O-p-toluoyl-ribofuranosyl chloride together, after that, cooled down temperature to 0℃. A solution of SnCl4 in CH2Cl2 was added and continue stirring mixture at room temperature. After 5h, the mixture was diluted with EtOAc, and the organic phase was washed with saturated aqueous NaHCO3 and brine, after a series purified process, finally, the 3-bromo-5-methyl-2-pyridone nucleoside 1:1 mixture of two anomers was gotten for further synthesis. Two toluoyl groups of the purified β-anomer were deprotected by NaOMe, then 5′-OH was protected with the DMTr group to provide compound. The phenylethynyl or anthracenylethynyl group was introduced to a methylpyridone base by Sonogashira coupling, followed by phosphitylation to provide the phosphoramidites (Scheme 1).
Let see another reaction as depicted in scheme 2, 3,5-Di-O-p-toluoyl-2-deoxy-D-ribofuranosyl reacted with glycosylated 6-methyl-4-pyrimidone by using BSA and SnCl4 in CH3CN to get the crude mixture of 6-methyl-4-pyrimidone nucleoside [3]. The cleavage of toluoyl-protecting group was carried out by using NaOMe solution in MeOH to gain pure 6-methyl-3-(2-deoxy-β-D-erythro-pentofuranos-1-yl)-4- pyrimidone, which is the base of nucleoside, in 36% yield over two steps. Selective protection of the primary alcohol with 4,4'-dimethoxytrityl chloride (DMTrCl) in pyridine, which was then converted to phosphoramidite by reaction with bis(diisopropylamino)(2-cyanoethoxy) phosphine in the presence of tetrazole.

Scheme 2 Reaction of 3,5-Di-O-p-toluoyl-2-deoxy-D-ribofuranosyl as intermediate
The two similar examples show that 3,5-Di-O-p-toluoyl-2-deoxy-D-ribofuranosyl acts as a synthesis reactant to get the final product after several steps. 3,5-Di-O-p-toluoyl-2-deoxy-D-ribofuranosyl also can be other roles in the organic synthesis, which will not be discussed here.
Reference
[1] https://www.chemicalbook.com/ChemicalProductProperty_EN_CB9680632.htm
[2] Kazumitsu Onizuka etc., Alkyne−Alkyne Photo-cross-linking on the Flipping-out Field, Org. Lett. 2019, 21, 2833−2837
[3] Jabgunde, Amit M. etc, Methylated nucleobases: Synthesis and evaluation for base pairing in vitro and in vivo, Chemistry - A European Journal, Volume 24, 48, 2018, 12695-12707
See also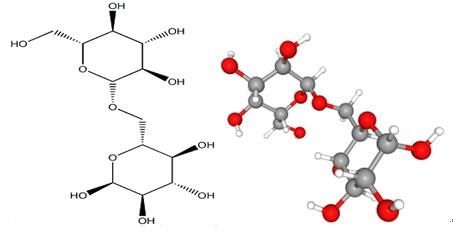 Applications of Polydextrose
Oct 24, 2019
Lastest Price from 1-Chloro-3,5-di-O-toluoyl-2-deoxy-D-ribofuranose manufacturers
1-Chloro-3,5-di-O-toluoyl-2-deoxy-D-ribofuranose
US $15.00-10.00
/KG
2021-07-13
CAS:

3601-89-6

Min. Order:

1KG

Purity:

99%+ HPLC

Supply Ability:

Monthly supply of 1 ton
1-Chloro-3,5-di-O-toluoyl-2-deoxy-D-ribofuranose

US $15.00-10.00
/KG
2021-07-09
CAS:

3601-89-6

Min. Order:

1KG

Purity:

99%+ HPLC

Supply Ability:

Monthly supply of 1 ton