The Application of Cetylpyridinium Chloride and Related Information
Mar 4,2020
Brief Introduction
Cetylpyridinium chloride (CPC) is a white powder that is very soluble in water and alcohol. In this compound, the quaternary nitrogen atom is a member of an aromatic pyridinering. As a quaternary ammonium cationic surfactant, CPC was used in pharmaceutical and cosmetic formulations as an antimicrobial preservative. It is used therapeutically as an antiseptic agent; used alone or in combination with other drugs for oral and throat care; used in nonparenteral formulations licensed in the UK; and used in oral and inhalation preparations at concentrations of 0.02–1.5 mg. It is shown to be effective in the inhibition of dental plaque formation and it is used in mouthwashes, toothpastes, lozenges, throat sprays, breath sprays, and nasal sprays [1]. Mouthwashes containing CPC have been shown to inhibit plaque formation (figure 1).

Figure 1 The appearance of cetylpyridinium chloride and application in mouthwash
Application of Cetylpyridinium chloride
Why is CPC used in over-the-counter rinses to promote gingival health? It acts by penetrating the cell membrane, causing cell components to leak, which eventually leads to cell death (figure 2). This action can be described in patients using the analogy of puncturing a water balloon. Recently, over-the-counter therapeutic CPC rinses have been introduced in alcohol-free formulations.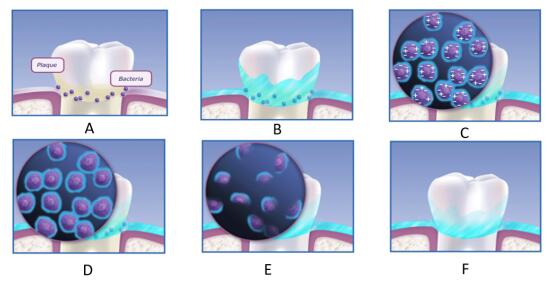 Figure 2 The mechanism of CPC for plaque
A: The status of teeth: containing plaque and bacteria
B: Rinse with mouthwash
C: Positively charged CPC encounters negatively charged bacteria
D: CPC quickly interacts with the bacterial membrane and solubilizes it
E: Membrane solubilization alters permeability allowing the escape of key internal bacterial components
F: CPC remains in the oral cavity for long periods after use
In application, CPC is recognized to be effective against plaque and gingivitis when formulated at concentrations of 0.045% to 0.1% with at least 72% to 77% chemically available cetylpyridinium chloride. CPC's efficacy can be affected by other ingredients in the product formulation, thus necessitating specific criteria to be established for its concentration and bioavailability. Studies have reported formulations with high bioavailable CPC are associated with greater biological activity, consequently indicating an increased probability for clinical efficacy. Rinses with lower CPC concentrations or with less chemically available CPC are long standing marketed products identified as cosmetic products used for the temporary control of halitosis.
Numerous 6-month clinical studies have shown statistically significant reductions in plaque and gingivitis for therapeutic CPC rinses relative to negative controls. Reductions ranged from 15% to 24% for gingivitis, 27% to 67% for bleeding, and 16% to 28% for plaque. Other extended use research has shown parity benefits to a positive control rinse.
If CPC is safe or not? Though one study seems to indicate cetylpyridinium chloride does not cause brown tooth stains, at least one mouthwash containing CPC as an active ingredient bears the warning label "In some cases, antimicrobial rinses may cause surface staining to teeth," following a class-action lawsuit brought by customers whose teeth were stained [2]. A small percent of patients may experience temporary taste alteration and/or transient staining as documented with any effective antimicrobial rinse. These side effects are usually observed more frequently from the use of prescription rinses (e.g., chlorhexidine) and occur less often in the over-the-counter formulations. With the 0.07% CPC rinse (Crest® PRO-HEALTH™ Mouthwash) user acceptability was favorable along with a high patient compliance. This CPC therapeutic mouthrinse has further demonstrated excellent bioavailability success with bacterialcidal activity and antibacterial retention [3].
References
[1] https://www.trc-canada.com/product-detail/?CatNum=C281605
[2] https://en.wikipedia.org/wiki/Cetylpyridinium_chloride
[3] https://www.dentalcare.com/en-us/professional-education/ce-courses/ce317/cetylpyridinium-chloridecpc
Cetylpyridinium chloride
123-03-5
See also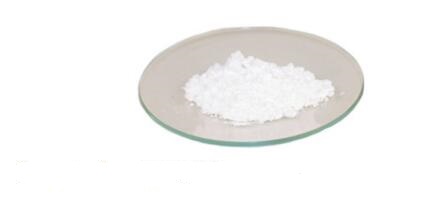 Synthesis methods of 3'-hydroxyacetophenone
Mar 3, 2020
Lastest Price from Cetylpyridinium chloride manufacturers
Cetylpyridinium chloride

US $22.00
/KG
2020-07-04
CAS:

123-03-5

Min. Order:

1KG

Purity:

99%

Supply Ability:

10MT
cetylpyridinium chloride 8619930501651

US $1.00
/KG
2020-05-15
CAS:

123-03-5

Min. Order:

1KG

Purity:

99%

Supply Ability:

10 tons