Lavender Oil,Lavender essential oil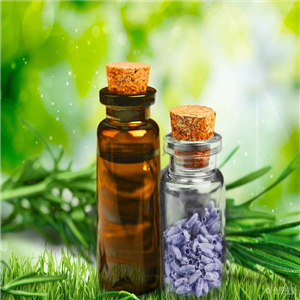 US $ 100.0000 / 25KG
Min. Order:

1KG

Purity:

100% Pure Natural

Cas No:

97660-01-0

Supply Ability:

800KGs
Product Details
Overview
Product Name:

Lavender Oil,Lavender essential oil

CAS No:

97660-01-0

EC-No.:

Min. Order:

1KG

Purity:

100% Pure Natural

Supply Ability:

800KGs

Release date:

2022/01/14

Sample

Free Offer
Product Advantage
Product details:Lavender Oil,Lavender essential oil
Aroma:Floral, fresh, sweet, herbaceous and sometimes slightly fruity. It can also be slightly camphorous
Botanical name: Lavandula angustifolia (officinalis,vera)
Country of origin:Xinjiang,China
Method of extraction:Steam distillation
Part of the plant used:Flowers
Crop season:May to July
Constituents:Linalyl acetate, Linalol
The true lavender(whole) is very aromatic. It is native from the Mediterranean region and it is now cultivated all over the world. Xinjiang province is major agricultural region in China. Lavender essential oil is colourless to pale yellow liquid with a sweet, floral herbaceous note. It is one of the main products used in perfumery the most representative components are linalyl acetate, linalool lavandulol and lavandulyl acetate.
Benefits of Lavender oil
1.Used medicinally, Lavender essential oil has been found to eliminate harmful bacteria, relieve muscle spasms, relieve flatulence, disinfect and soothe inflamed skin especially when resulting from a venomous, itchy bug bite, promote speedy healing of irritated and scarred skin, and to relieve muscle tension when used in a massage.
2.When used in aromatherapy, this mild sedative is reputed to reduce stress by relaxing the brain waves, which is also said to reduce cortisol levels that contribute to the stress hormone.
3.Used COSMETIC:Anti-septic, anti-inflammatory, deodorant, relieving, soothing, cytophylactic, cicatrisant.
4.Used ODOROUS:Anti-depressant, anti-rheumatic, anti-spasmodic, decongestant, deodorant, relaxing, sedative, soothing, nervine.
Uses of Lavender oil
1.Used in aromatherapy, the fragrance is inhaled and scent receptors in the brain's emotional powerhouse process the smell as calming, allowing the brain and body to relax. A few drops smoothed onto a pillow may promote faster onset of deeper sleep with a decreased number of sleep disturbances.
2.Diluted with a carrier oil and used topically, Lavender oil moisturizes chapped and aging skin. Its anti-septic and anti-fungal properties may help to reduce itching and swelling caused by insect bites.
3.As a spray, Lavender acts as a natural perfume and a non-toxic air freshener that creates a relaxing atmosphere, especially for the bedroom. In the bathroom, it can be sprayed onto towels for a fresh and calming scent.
Company Profile
Introduction
ZHENYIBIO TECHNOLOGY INC is a high-tech enterprise dedicated to natural plant active cosmetic raw materials.ZhenYiBio Technology Inc was established in 2008 and located in the Free Trade Area of Xi'an High-tech Industrial Development Zone.90% more of the employees have a bachelor degree or above and we had been the members of the Shaanxi Province Plant Extract Industry Association. Zhenyi Biotechnology focuses on the research and development,production and solutions of cosmetic raw materials such as glutathione, hyaluronic acid, polyglutamic acid, asiaticoside, peptides and liposomes.We,Zhenyi Biotechnology,have been in the field of cosmetic raw materials for 13 years and has authority R&D team,professional raw material planting base and GMP standard factory,from planting,raw materials to finished cosmetic products,to meet the different needs of different customers for products. Zhenyi Biotechnology is a market-oriented company and we are striving to optimize product structure and customer needs.Our products are widely sold in more than 50 countries around the world such as Asia,Europe,and the Americas.And we have established a long-term stable cooperative relationship with distributors,end customers and scientific research institutions in hundreds of regions.Which has laid a solid foundation for our overseas business.It is our core philosophy that reassuring customers,shareholders and comforting employees.Through more than 10 years of development,Zhenyi Biotechnology will put more resources and energy in the field of cosmetic raw materials,and aspire to become the forerunner of China's cosmetic raw materials industry.
Audit supplier:
Country:

China

CB index:

58

Fax:

86-029-89189705

Mobile:

+86-15309206328

Address:

29Kejiliulu,Gaoxin District