98-89-5
Product Image
Name
Cyclohexanecarboxylic acid
CAS
98-89-5
Synonyms
AKOS BBS-00003723
CYCLOHEXANECARBOXYLIC ACID
FEMA 3531
HEXAHYDROBENZOIC ACID
RARECHEM AL BO 1301
TIMTEC-BB SBB008550
Benzoic acid, hexahydro-
Carboxycyclohexane
cyclohexanoicacid
Cyclohexylcarboxylic acid
cyclohexylcarboxylicacid
Cyclohexylmethanoic acid
cyclohexylmethanoicacid
Hexahylcarbonicacid
Cyelohexanecarboxylic acid
Hexahydrobenozic acid
CYCLOHEXANECARBOXYLIC ACID 98+%
Cyclohexanecarboxylicacid,97%
CYLOHEXYLCARBOXYLIC ACID
CYCLOHEXANECARBOXYLATE
EINECS(EC#)
202-711-3
Molecular Formula
C7H12O2
MDL Number
MFCD00001461
Molecular Weight
128.17
MOL File
98-89-5.mol
Description
Cyclohexanecarboxylic acid, also known as hexahydrobenzoic acid or carboxycyclohexane, belongs to the class of organic compounds known as carboxylic acids. Carboxylic acids are compounds containing a carboxylic acid group with the formula -C(=O)OH. Cyclohexanecarboxylic acid is a weakly acidic compound (based on its pKa). Cyclohexanecarboxylic acid exists in all living organisms, ranging from bacteria to humans. Cyclohexanecarboxylic acid is an acidic, cheese, and fruity tasting compound. Outside of the human body,. A monocarboxylic acid that consists of cyclohexane substituted by a carboxy group.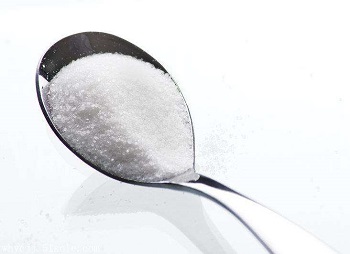 Application
Cyclohexanecarboxylic acid is a precursor to the nylon-6 precursor caprolactam via its reaction with nitrosylsulfuric acid. It can also be oxidized to cyclohexene. Cyclohexanecarboxylic acid exhibits the reactions typical of carboxylic acids, including its conversion to the acid chloride cyclohexanecarbonyl chloride.
Appearance
White crystalline solid
mp
29-31 °C(lit.)
bp
232-233 °C(lit.)
density
1.033 g/mL at 25 °C(lit.)
refractive index
n
20/D
1.461(lit.)
FEMA
3531
Fp
>230 °F
Water Solubility
0.201 g/100 mL (15 ºC)
Merck
14,2724
BRN
970529
Uses
Paint and varnish driers, dry-cleaning soaps, lubricating oils, stabilizer for rubber.
CAS DataBase Reference
98-89-5(CAS DataBase Reference)
NIST Chemistry Reference
Cyclohexanecarboxylic acid(98-89-5)
EPA Substance Registry System
98-89-5(EPA Substance)
Hazard Codes
Xi
Risk Statements
R37/38:Irritating to respiratory system and skin .
R41:Risk of serious damage to eyes.
R36/37/38:Irritating to eyes, respiratory system and skin .
Safety Statements
S26:In case of contact with eyes, rinse immediately with plenty of water and seek medical advice .
S36:Wear suitable protective clothing .
S37/39:Wear suitable gloves and eye/face protection .
WGK Germany
2
RTECS
GU8370000
HS Code
29172090
Hazardous Substances Data
98-89-5(Hazardous Substances Data)
Jiangsu Qingquan Chemical Co., Ltd.

Telephone

13968550901 571-86589381-

Contact Fax

0571-86589380

Website

http://www.qqpharm.com/
Shandong Vantage Specialty Chemicals Biotechnology Co., Ltd.

Telephone

18678026865 1867-8026865-

Contact Fax

15336364684

Website

http://fantaichem.webd.testwebsite.cn
Yangzhou shilihecheng Technology Co., Ltd

Telephone

15312801805

Contact Fax

Website

https://www.chemicalbook.com/ShowSupplierProductsList1233199/0.htm
Weifang Siyuan Chemical Co., Ltd.

Telephone

17663601818 0536-8888106-

Contact Fax

0536-8888106

Website

http://www.siyuanchem.com/
J & K SCIENTIFIC LTD.

Telephone

400-666-7788 010-82848833-

Contact Fax

86-10-82849933

Website

http://www.jkchemical.com
PharmaBlock Sciences (Nanjing),Inc.

Telephone

400-025-5188 400-025-5188

Contact Fax

86-025-86918232

Website

http://www.pharmablock.com/
future industrial shanghai co., ltd

Telephone

400-0066-400

Contact Fax

021-55660885

Website

http://www.jonln.com
Alfa Aesar

Telephone

400-610-6006

Contact Fax

021-67582001/03/05

Website

http://chemicals.thermofisher.cn
TCI (Shanghai) Development Co., Ltd.

Telephone

021-67121386 / 800-988-0390

Contact Fax

021-67121385

Website

https://www.tcichemicals.com/CN/zh/
Beijing dtftchem Technology Co., Ltd.

Telephone

13031183356 010-60275820-

Contact Fax

010-60270825

Website

http://www.dtfchem.com
BeiJing Hwrk Chemicals Limted

Telephone

18516978288 0757-86329057-

Contact Fax

0757-86311057

Website

http://www.hwrkchemical.com/
Energy Chemical

Telephone

400-005-6266 021-58432009-

Contact Fax

021-58436166

Website

http://www.energy-chemical.com
Capot Chemical Co., Ltd

Telephone

+86 (0) 571 85 58 67 18

Contact Fax

0086-571-85864795

Website

http://www.capotchem.com/
Beijing Ouhe Technology Co., Ltd

Telephone

13552068683 010-82967028-

Contact Fax

+86-10-82967029

Website

http://www.ouhechem.com/
JinYan Chemicals(ShangHai) Co.,Ltd.

Telephone

13817811078

Contact Fax

86-021-50426522,50426273

Website

http://www.jingyan-chemical.com/
Secco work (Beijing) chemical technology co., LTD

Telephone

010-69755668

Contact Fax

010-69755668

Website

http://www.tjzkgh.com
Adamas Reagent, Ltd.

Telephone

400-600-9262

Contact Fax

Website

http://www.tansoole.com
Accela ChemBio Co.,Ltd.

Telephone

400-0665055

Contact Fax

021-50795055

Website

http://www.shao-yuan.com/