872-50-4
Product Image
Name
1-Methyl-2-pyrrolidinone
CAS
872-50-4
Synonyms
1-METHYL-2-PYRROLIDINONE
1-METHYL-2-PYRROLIDONE
M-PYROL(R)
N-METHYL-2-KETOPYRROLIDINE
N-METHYL-2-PYROLLIDONE
N-METHYL-2-PYRROLIDINONE
N-METHYL-2-PYRROLIDONE
N-METHYLPYROLIDONE
N-METHYLPYRROLID-2-ONE
N-METHYLPYRROLIDINONE
N-METHYLPYRROLIDNONE
N-METHYLPYRROLIDONE
NMP
NMP-EL
NMP-T
0131
1-methyl-2-pyrrolidinon
1-Methyl-5-pyrrolidinone
1-Methylazacyclopentan-2-one
1-Methylazacyclopentane-2-one
EINECS(EC#)
212-828-1
Molecular Formula
C5H9NO
MDL Number
MFCD00003193
Molecular Weight
99.13
MOL File
872-50-4.mol
Appearance
colourless or light yellow liquid with an amine odour
Melting point
−24 °C(lit.)
mp
−24 °C(lit.)
Boiling point
202 °C(lit.)
bp
202 °C(lit.)
density
1.028 g/mL at 25 °C(lit.)
vapor density
3.4 (vs air)
vapor pressure
0.29 mm Hg ( 20 °C)
refractive index
n
20/D
1.479
Fp
187 °F
storage temp.
2-8°C
solubility
ethanol: miscible0.1ML/mL, clear, colorless (10%, v/v)
form
Liquid
color
≤20(APHA)
PH
8.5-10.0 (100g/l, H2O, 20℃)
Stability:
Stable, but decomposes upon exposure to light. Combustible. Incompatible with strong oxidizing agents, strong acids, reducing agents, bases.
explosive limit
1.3-9.5%(V)
Water Solubility
>=10 g/100 mL at 20 ºC
λmax
283nm(MeOH)(lit.)
Sensitive
Hygroscopic
Detection Methods
GC
Merck
14,6117
BRN
106420
InChIKey
SECXISVLQFMRJM-UHFFFAOYSA-N
Contact allergens
1-Methylpyrrolidone is an aprotic solvent with a wide range of applications: petrochemical processing, surface coating, dyes and pigments, industrial and domestic cleaning compounds, and agricultural and pharmaceutical formulations. It is mainly an irritant, but it can cause severe contact dermatitis due to prolonged contact.
CAS DataBase Reference
872-50-4(CAS DataBase Reference)
NIST Chemistry Reference
2-Pyrrolidinone, 1-methyl-(872-50-4)
Storage Precautions
Store under nitrogen;Moisture sensitive
EPA Substance Registry System
872-50-4(EPA Substance)
Definition
ChEBI: A member of the class of pyrrolidine-2-ones that is pyrrolidin-2-one in which the hydrogen attached to the nitrogen is replaced by a methyl group.
General Description
A clear colorless liquid with a "fishlike" odor. Denser than water. Flash point 199°F. Contact may irritate skin, eyes and mucous membranes. May be toxic by ingestion.
Reactivity Profile
This amine is a very mild chemical base. N-METHYL-2-PYRROLIDONE(872-50-4) does tend to neutralize acids to form salts plus water. The amount of heat that is evolved per mole of amine in a neutralization is largely independent of the strength of the amine as a base. Amines may be incompatible with isocyanates, halogenated organics, peroxides, phenols (acidic), epoxides, anhydrides, and acid halides. Flammable gaseous hydrogen is generated by amines in combination with strong reducing agents, such as hydrides.
Air & Water Reactions
Soluble in water.
Hazard
Severe skin and eye irritant. Explosive lim-its 2.2–12.2%.
Health Hazard
Inhalation of hot vapors can irritate nose and throat. Ingestion causes irritation of mouth and stomach. Contact with eyes causes irritation. Repeated and prolonged skin contact produces a mild, transient irritation.
Fire Hazard
Special Hazards of Combustion Products: Toxic oxides of nitrogen may be formed in fire.
Hazard Codes
T,Xi
Risk Statements
R45:May cause cancer.
R65:Harmful: May cause lung damage if swallowed.
R36/38:Irritating to eyes and skin .
Safety Statements
S41:In case of fire and/or explosion do not breathe fumes .
RIDADR
UN 1268 3/PG 3
WGK Germany
1
RTECS
UY5790000
F
3-8-10
TSCA
Y
HS Code
29339900
Safety Profile
Poison by intravenous route. Moderately toxic by ingestion and intraperitoneal routes. Mildly toxic by skin contact. An experimental teratogen. Experimental reproductive effects. Mutation data reported. Combustible when exposed to heat, open flame, or powerful oxidizers. To fight fire, use foam, CO2, dry chemical. When heated to decomposition it emits toxic fumes of NOx.
Hazardous Substances Data
872-50-4(Hazardous Substances Data)
Chemical Properties
1-Methyl-2-pyrrolidinone is also known as NMP, 1-methyl-2-pyrrolidone, N-methylpyrrolidone, and N-Methyl-2-pyrrolidone. NMP is a colorless to light yellow transparent liquid with a slight ammonia odor. NMP is completely miscible with water. It is highly soluble in lower alcohols, lower ketones, ether, ethyl acetate, chloroform, and benzene and moderately soluble in aliphatic hydrocarbons. NMP is strongly hygroscopic, chemically stable, not corrosive towards carbon steel and aluminum, and slightly corrosive to copper. It has low adhesiveness, strong chemical and thermal stability, high polarity, and low volatility. This product is slightly toxic, and its permitted concentration limit in air is 100ppm.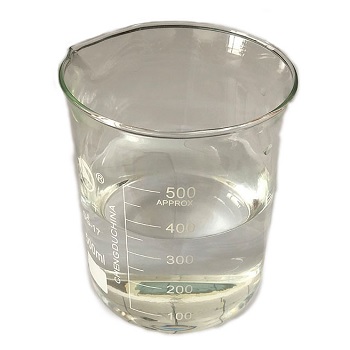 N-Methylpyrrolidone (NMP) is a solvent used in a variety of industries and applications, such as paint and coating removal, petrochemical processing, engineering plastics coatings, agricultural chemicals, electronic cleaning and industrial/domestic cleaning.
Uses
1-Methyl-2-pyrrolidinone (NMP) is a polar aprotic solvent that has the advantages of low toxicity, high boiling point, outstanding solvency, strong selectivity and good stability. It is widely used in purification of aromatic hydrocarbon extraction, acetylene, olefins, and diolefins.
It is used in industrial cleaning, and it serves as a solvent for production of pesticides, engineering plastics, coatings, synthetic fibers, and integrated circuits.
It can also be used as an industrial cleanser, dispersant, dye, lubricant and antifreeze.
1-Methyl-2-pyrrolidinone is an excellent solvent, widely used in aromatics extraction, lubricating oil refining, acetylene enrichment, butadiene separation and synthesis gas desulfurization.
It is used in gas desulfurization, lubricating oil refining, lubricating oil antifreeze, olefin extraction, and as a solvent for insoluble engineering plastics polymerization.
It can be used in herbicide, to clean insulation materials, semiconductor industry precision instruments and circuit boards, to recycle PVC exhaust, as a detergent, dye supplement and dispersing agent.
It is used in mediums for polymerization reactions such as engineering plastics and aramid fiber.
1-Methyl-2-pyrrolidinone is used as a polyvinylidene fluoride solvent and electrode auxiliary material for lithium ion batteries.
high purity grade for ICP-MS detection.
For peptide synthesis.
toxicity
Oral (mus)LD50:5130 mg/kg;Oral (rat)LD50:3914 mg/kg;Dermal (rbt)LD50:8000 mg/kg.
Waste Disposal
Consult state, local or national regulations for proper disposal. Disposal must be made according to official regulations. Water, if necessary with cleansing agents.
storage
NMP is hygroscopic (picks up moisture) but stable under normal conditions. It will violently react with strong oxidizers such as hydrogen peroxide, nitric acid, sulfuric acid, etc. The primary decomposition products produce carbon monoxide and nitrogen oxide fumes. Excessive exposure or spillage should be avoided as a matter of good practice. Lyondell Chemical Company recommends wearing butyl gloves when using NMP. NMP should be stored in clean, phenolic-lined mild steel or alloy drums. Teflon®
1
and Kalrez®
1
have been shown to be suitable gasket materials. Please review MSDS prior to handling.
Puyang MYJ Technology Co., Ltd.

Telephone

13781394683 393-6101536-

Contact Fax

Website

http://www.myjchemical.com
Ganzhou neng industrial co. LTD

Telephone

13360690571 0797-3396425-

Contact Fax

Website

http://www.gzznsy.cn
J & K SCIENTIFIC LTD.

Telephone

400-666-7788 010-82848833-

Contact Fax

86-10-82849933

Website

http://www.jkchemical.com
Tianjin Zhongxin Chemtech Co., Ltd.

Telephone

022-66880623

Contact Fax

86(0)22-66880086

Website

http://www.tjzxchem.com
Hefei TNJ Chemical Industry Co.,Ltd.

Telephone

18949823763 551-65418684-

Contact Fax

0551-65418697

Website

https://www.tnjchem.com
Shanghai Aladdin Bio-Chem Technology Co.,LTD

Telephone

400-620-6333 021-20337333-801

Contact Fax

021-50323701

Website

http://www.aladdin-e.com/
Changzhou Zidong Lianhua import and Export Co., Ltd

Telephone

13328193929

Contact Fax

Website

http://www.zdlhchem.com
Shanghai Chengyu Biotechnology Co., Ltd.

Telephone

13818175442 021-51525055-

Contact Fax

Website

http://www.chengyubio.com/
Qingdao RENAS Polymer Material Co.,Ltd.

Telephone

18266200580 86-0532-86867058

Contact Fax

0532-86867058

Website

http://www.qdrenas.com(net)
Hubei Shishun Biotechnology Co. Ltd

Telephone

15107168801 027-59223025-

Contact Fax

027-59223025

Website

http://www.ss-bio.com/
Creasyn Finechem(Tianjin) Co., Ltd.

Telephone

022-83945878-

Contact Fax

022-83945176

Website

http://www.creasyn.com/
Meryer (Shanghai) Chemical Technology Co., Ltd.

Telephone

400-660-8290 21-61259100-

Contact Fax

86-21-61259102

Website

http://www.meryer.com
3B Pharmachem (Wuhan) International Co.,Ltd.

Telephone

18930552037 821-50328103-801

Contact Fax

86-21-50328109

Website
Alfa Aesar

Telephone

400-610-6006

Contact Fax

021-67582001/03/05

Website

http://chemicals.thermofisher.cn
TCI (Shanghai) Development Co., Ltd.

Telephone

021-67121386 / 800-988-0390

Contact Fax

021-67121385

Website

https://www.tcichemicals.com/CN/zh/
Beijing dtftchem Technology Co., Ltd.

Telephone

13031183356 010-60275820-

Contact Fax

010-60270825

Website

http://www.dtfchem.com
Energy Chemical

Telephone

400-005-6266 021-58432009-

Contact Fax

021-58436166

Website

http://www.energy-chemical.com
Beijing Ouhe Technology Co., Ltd

Telephone

13552068683 010-82967028-

Contact Fax

+86-10-82967029

Website

http://www.ouhechem.com/