79-94-7
Product Image
Name
Tetrabromobisphenol A
CAS
79-94-7
Synonyms
2,2',6,6'-tetrabromo-4,4'-isopropylidenediphenol
2,2',6,6'-TETRABROMO BISPHENOL A
2,2-BIS(3,5-DIBROMO-4-HYDROXYPHENYL)PROPANE
2,2-Bis(4'-hydroxy-3',5'-dibromophenyl)propane
3,3',5,5'-TETRABROMO-4,4-DIHYDROXY-2-2-DIPHENYLPROPANE
3,3',5,5'-TETRABROMOBISPHENOL A
4,4'-ISOPROPYLIDENEBIS(2,6-DIBROMOPHENOL)
4,4-ISOPROPYLIDENEBIS(2,6-DIBROMOPHENOL)
LABOTEST-BB LT00154611
SAYTEX RB-100
SAYTEX(R) RB-100 FLAME RETARDANT
TBA
TBBA
TETRABROMOBISPHENOL A
TETRABROMOBISPHENOL ''A''
2,2',6,6'-Tetrabromo-4,4'-isopropylidene phenol
2,2-bis(2,6-Dibromo-4-hydroxyphenyl)propane
3,5,3',5'-Tetrabromobisphenol A
3,5,3',5'-tetrabromobisphenola
4,4'-(1-methylethylidene)bis(2,6-dibromo-pheno
EINECS(EC#)
201-236-9
Molecular Formula
C15H12Br4O2
MDL Number
MFCD00013962
Molecular Weight
543.87
MOL File
79-94-7.mol
Hazard Codes
Xi
Risk Statements
R36/37/38:Irritating to eyes, respiratory system and skin .
Safety Statements
S26:In case of contact with eyes, rinse immediately with plenty of water and seek medical advice .
S36:Wear suitable protective clothing .
S37/39:Wear suitable gloves and eye/face protection .
RIDADR
UN 3077 9/PG 3
WGK Germany
1
RTECS
SM0894500
TSCA
Yes
HazardClass
9
PackingGroup
II
HS Code
29081990
Hazardous Substances Data
79-94-7(Hazardous Substances Data)
Toxicity
LD50 inhalation in guinea pig: > 500mg/m3/8H
General Description
White powder. A monomer for flame-retardant epoxy, polyester and polycarboante resins.
Reactivity Profile
TETRABROMOBISPHENOL A(79-94-7) is monomer.
Air & Water Reactions
Insoluble in water.
Hazard
Moderately toxic by inhalation and skincontact. An eye irritant.
Fire Hazard
This compound is nonflammable.
Chemical Properties
Tetrabromobisphenol A is a white to pale cream or pale yellow crystalline with a moderately high molecular weight, low water solubility, and moderately high lipophilicity (as indicated by log K
ow
). Only about 4% of the particles are <15 μm in diameter, and thus, little (<4%) is expected to be respirable (<10 μm in diameter) and absorbed from the lung after inhalation exposure.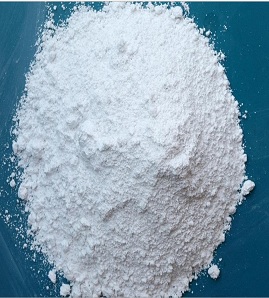 Tetrabromobisphenol A (TBBPA) is a brominated flame retardant used in a variety of reactive and additive applications. It is reacted (i.e., covalently bound) with epoxy, vinyl esters, and polycarbonate systems (e.g., high impact polystyrene (HIPS), and is used as an additive in acrylonitrile-butadiene-styrene (ABS) thermoplastic resins (Albemarle, 1999). Its primary application is in printed wire boards (PWBs) as a reactive flame retardant (BSEF, 2012).
Uses
tetrabromobisphenol A is widely used as a reactive flame retardant to produce a bromine-containing epoxy resin and polycarbonate, and as intermediates for the synthesis of other complex flame retardant, also as an additive flame retardant for ABS, HIPS, unsaturated polyester rigid polyurethane foams, adhesives and coatings.
Uses
Tetrabromobisphenol A (TBBPA) is primarily used as a reactive flame retardant in epoxy resin circuit boards. Both hydroxyl groups on TBBPA can be reacted with epichlorohydrin under basic conditions to form the diglycidyl ether, which is widely used in epoxy resin formulations. TBBPA is also used in polycarbonate and ether polyester resins and is used as a chemical intermediate for the synthesis of tetra-bromobisphenol A allyl ether, -bis(2-hydroxyethyl ether), -carbonate oligomer, and -diglycidyl ether. TBBPA is also used as a flame retardant in plastics, paper, and textiles, and as a plasticizer in adhesives and coatings. Being covalently bound to the polymer limits exposure to unbound excess chemical used in the manufacturing process.
Definition
ChEBI: A bromobisphenol that is 4,4'-methanediyldiphenol in which the methylene hydrogens are replaced by two methyl groups and the phenyl rings are substituted by bromo groups at positions 2, 2', 6 and 6'. It is a brominated flame retardant.
Environmental Fate
Its physicochemical properties suggest that it will partition to all compartments (i.e., water, sediment, and soil), predominantly to sediment and soil through binding to the organic fraction of a particulate matter. Available environmental fate studies indicated that TBBPA is persistent in water (half-life [t1/2] 182 days), soil (t1/2 182 days), and sediment (t1/2 365 days) (Canada, 2013).It lacks functional groups that are expected to undergo hydrolysis (Canada, 2013). A number of laboratory studies (ECHA, 2013) showed that it can degrade to bisphenol A under aerobic conditions (Canada, 2013).
Tetrabromobisphenol A is identified as a persistent, bioaccumulative, and toxic (PBT) compound under the U.S. Environmental Protection Agency s Toxic Release Inventory (EPA, 2013). It was also placed on the State of Washington s Department of Ecology s PBT List (DOC, 2013). However, Environment Canada and Health Canada concluded that TBBPA did not meet their criteria for bioaccumulation (i.e., bioaccumulation factor >5000) (Canada, 2013). This conclusion was based on TBBPA s low bioaccumulation potential from its physicochemical properties (e.g., maximum diameter of 1.3 1.4 nm, ionization at environmentally relevant pH, and variable logKOW), as well as from studies that showed TBBPA is rapidly metabolized and excreted in aquatic and terrestrial organisms (Canada, 2013).
Toxicity evaluation
Studies of the effects of TBBPA on the function of biological membranes showed that it resulted in hemolysis of human erythrocytes and the uncoupling of oxidative phosphorylation in rat mitochondria. In addition, TBBPA exposure resulted in the inhibition of calcium accumulation in isolated mitochondria that was associated with an increase in potassium release and latent ATPase activity. These studies suggest that the primary activity of TBBPA in vitro is to change the permeability of biological membranes disrupting normal ion transport and respiration of cells. TBBPA has also been shown to weakly induce liver microsomal enzymes in vitro. In the E-Screen assay, TBBPA expressed weak receptor-mediated estrogenic activity with an estrogenic potency w5–6 orders of magnitude lower than that of the native ligand, 17b-estradiol. No effect was observed with respect to sex hormone synthesis in the H295R cellular steroidogenesis model. TBBPA has been shown to bind to human transthyretin in vitro with a 10 times greater potency than thyroxin, the natural ligand. However, in a study with pregnant rats, TBBPA did not bind to transthyretin and did not alter thyroid hormone concentration in the exposed animals. The differences between in vitro and in vivo studies may have been because of toxicokinetic factors that altered the effective concentrations at the site of action. In female rats, an intragastric dose of 250 mg kg
-1
for 28 days resulted in the alteration of several serum enzymes, including several indicators of porphyrogenic action. These results suggest that TBBPA is capable of disturbing heme metabolism in rats.
In vitro studies have revealed immunotoxic, immunosuppressive, and inflammatory responses as a result of TBBPA treatment. Immunotoxicity was via inhibition of CD45 expression, a cell surface receptor required for proliferation of activated T cells; immunosuppression was mediated by a reduction of lytic properties of natural killer T cells, the first line of defense against foreign infections and endogenous cancerous cells; inflammatory response was elicited by upregulation of prostaglandin E2 production and an elevation in Cox-2 expression and cytokine (TNF-a, IL-6, and IL-1b) production. TBBPA was shown to interfere with neurotransmitter uptake in the synapse in cellular models, although it seems to have no neurological or motor effects in vivo.
Shanghai Dingfen Chemical Technology Co., Ltd.

Telephone

02157450129 021-57450129-

Contact Fax

021-57450128

Website

http://karmachem.cn
Weifang YuKai Chemical Co., Ltd.

Telephone

13953637678 536-8865335-

Contact Fax

86-536-5310398

Website

http://www.yukaichem.com/
Wuhan Yuqing Jiaheng Pharmaceutical Co., Ltd.

Telephone

13377865312 027-83855312-

Contact Fax

Website

http://www.jiahengpharma.com/
J & K SCIENTIFIC LTD.

Telephone

400-666-7788 010-82848833-

Contact Fax

86-10-82849933

Website

http://www.jkchemical.com
Meryer (Shanghai) Chemical Technology Co., Ltd.

Telephone

+86-18621169078 +86-021-61259100

Contact Fax

86-21-61259102

Website

http://www.meryer.com
Alfa Aesar

Telephone

400-610-6006

Contact Fax

021-67582001/03/05

Website

http://chemicals.thermofisher.cn
TAIYUAN RHF CO.,LTD.

Telephone

+86 351 7031519

Contact Fax

+86 351 7031519

Website

http://www.rhfchem.com/
TCI (Shanghai) Development Co., Ltd.

Telephone

021-67121386 / 800-988-0390

Contact Fax

021-67121385

Website

https://www.tcichemicals.com/CN/zh/
BeiJing Hwrk Chemicals Limted

Telephone

18516978288 0757-86329057-

Contact Fax

0757-86311057

Website

http://www.hwrkchemical.com/
Energy Chemical

Telephone

400-005-6266 021-58432009-

Contact Fax

021-58436166

Website

http://www.energy-chemical.com
Beijing Ouhe Technology Co., Ltd

Telephone

13552068683 010-82967028-

Contact Fax

+86-10-82967029

Website

http://www.ouhechem.com/
Adamas Reagent, Ltd.

Telephone

400-600-9262

Contact Fax

Website

http://www.tansoole.com
Shanghai Hanhong Scientific Co.,Ltd.

Telephone

021-54306202

Contact Fax

13764082696

Website

http://www.chemto.com/ch/
Chemsky(shanghai)International Co.,Ltd.

Telephone

021-50135380

Contact Fax

Website

http://www.shchemsky.com
Chengdu XiYa Chemical Technology Co., Ltd.

Telephone

400-990-3999

Contact Fax

0539-6365991

Website

http://www.xiyashiji.com
BEST-REAGENT

Telephone

18981987031 400-1166-196

Contact Fax

Website

http://www.hx-r.com/
Tianjin heowns Biochemical Technology Co., Ltd.

Telephone

400 638 7771

Contact Fax

Website

http://www.heowns.com
Sinopharm Chemical Reagent Co,Ltd.

Telephone

86-21-63210123

Contact Fax

86-21-63290778 86-21-63218885

Website

http://www.reagent.com.cn