2113-51-1
Product Image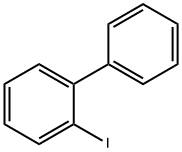 Name
2-Iodobiphenyl
CAS
2113-51-1
Synonyms
2-IODOBIPHENYL
O-IODODIPHENYL
2-iodo-1,1'-biphenyl
2-Iodo-1,1'-biphenyl
2-iodo-1'-biphenyl
2-iodo-bipheny
Biphenyl, 2-iodo-
o-Iodobiphenyl
o-Phenyliodobenzene
2-IODOBIPHENYL TECH
EINECS(EC#)
218-303-3
Molecular Formula
C12H9I
MDL Number
MFCD00039396
Molecular Weight
280.1
MOL File
2113-51-1.mol
Hazard Codes
Xi,T
Risk Statements
R36/37/38:Irritating to eyes, respiratory system and skin .
R63:Possible risk of harm to the unborn child.
R42/43:May cause sensitization by inhalation and skin contact .
Safety Statements
S26:In case of contact with eyes, rinse immediately with plenty of water and seek medical advice .
S36:Wear suitable protective clothing .
S36/37/39:Wear suitable protective clothing, gloves and eye/face protection .
S23:Do not breathe gas/fumes/vapor/spray (appropriate wording to be specified by the manufacturer) .
WGK Germany
3
RTECS
DV5384800
HS Code
29039990
Speranza Chemical Co., Ltd.

Telephone

0755-33122716 18688942810

Contact Fax

0755-33122716

Website

http://www.speranzachem.com
Wuhan EEChem Technologies Co., Ltd

Telephone

13308685235 0711-3617768-

Contact Fax

0711-3616558

Website

http://www.eechemistry.com
Yangzhou Crownyoung Chemical Technology Co.,Ltd.

Telephone

+86-514-87325376 +86-514-87180828

Contact Fax

+86-514-87325396 +86-514-87180928

Website

https://www.chemicalbook.com/ShowSupplierProductsList16341/0.htm
J & K SCIENTIFIC LTD.

Telephone

400-666-7788 010-82848833-

Contact Fax

86-10-82849933

Website

http://www.jkchemical.com
Meryer (Shanghai) Chemical Technology Co., Ltd.

Telephone

400-660-8290 21-61259100-

Contact Fax

86-21-61259102

Website

http://www.meryer.com
3B Pharmachem (Wuhan) International Co.,Ltd.

Telephone

18930552037 821-50328103-801

Contact Fax

86-21-50328109

Website
Alfa Aesar

Telephone

400-610-6006

Contact Fax

021-67582001/03/05

Website

http://chemicals.thermofisher.cn
TCI (Shanghai) Development Co., Ltd.

Telephone

021-67121386 / 800-988-0390

Contact Fax

021-67121385

Website

https://www.tcichemicals.com/CN/zh/
BeiJing Hwrk Chemicals Limted

Telephone

18516978288 0757-86329057-

Contact Fax

0757-86311057

Website

http://www.hwrkchemical.com/
Energy Chemical

Telephone

400-005-6266 021-58432009-

Contact Fax

021-58436166

Website

http://www.energy-chemical.com
Shijiazhuang Sdyano Fine Chemical Co., Ltd.

Telephone

031166536426 0311-89250318-

Contact Fax

4000311741

Website

http://www.sdynchem.com
Beijing Ouhe Technology Co., Ltd

Telephone

13552068683 010-82967028-

Contact Fax

+86-10-82967029

Website

http://www.ouhechem.com/
Jia Xing Isenchem Co.,Ltd

Telephone

18627885956 0573-85285100-

Contact Fax

0573-85285100

Website

https://www.chemicalbook.com/ShowSupplierProductsList14265/0.htm
Secco work (Beijing) chemical technology co., LTD

Telephone

010-69755668

Contact Fax

010-69755668

Website

http://www.tjzkgh.com
Accela ChemBio Co.,Ltd.

Telephone

400-0665055

Contact Fax

021-50795055

Website

http://www.shao-yuan.com/
Nanjing Chemlin Chemical Co., Ltd

Telephone

025-83697070

Contact Fax

+86-25-83453306

Website

http://www.echemlin.cn
Shanghai Hanhong Scientific Co.,Ltd.

Telephone

021-54302127 021-54306202-

Contact Fax

Website

http://www.chemto.com/ch/
China DongFan Chemical Co.,LTD

Telephone

86-0571-85151182

Contact Fax

86-0571-85151182

Website

http://www.dongfan-chem.com